Útvarpssendir og handfrjálsbúnaður í bílinn
Hlustað á Spotify, Apple Music ofl í bílnum.
1. Bluetooth version: 5.0
2. Bluetooth distance: about 10 meters, FM transmission distance: about 5 meters
3. Aux audio output: 3.5mm / stereo 2.0
4. External storage capacity: U disk (64GB maximum)
5. Music format: MP3 / APE / FLAC / WAV
6. AUX audio cable length: 60cm
7. Increase the area of the buckle, lengthen the non-slip shrapnel on both sides, and fear the bumps
8. Automatic connection after power on, memory playback after power off
9. Universal for 12 / 24V models
10. Dual USB smart charging, easy to use
11. Intelligent digital display, real-time monitoring of voltage
12. One-click hands-free calling, safer driving
13. Size: 95x48x45mm
14. Weight: 36g
Available on backorder
Spilaðu tónlist úr símanum og talaðu handfrjálst í gegnum bílgræjurnar!
Tengist í sígarettukveik­jarann.
Síminn tengist útvarpssendinum með Blutooth sem svo sendir á FM tíðni í bílgræjurnar.
Spilar tónlist úr símanum. Spotify sem dæmi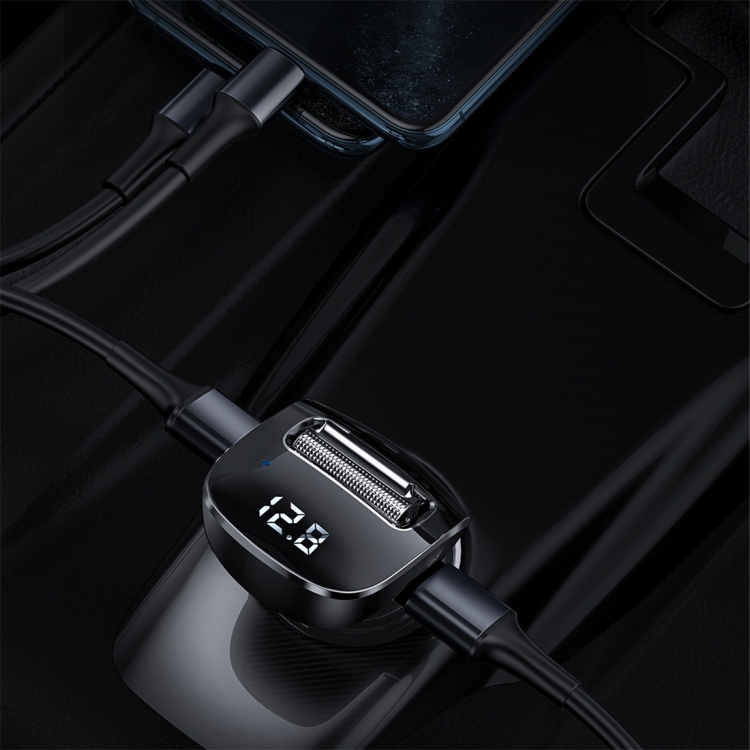 ---